PiLink Android Auto Upgrade
This is a full upgrade package for PiLink so you can use Android Auto in your car while simultaneously capturing logs and tuning with ECMLink. This includes the hardware and software license you need as well as an updated PiLink image that integrates properly with the Android Auto software.
It does NOT include a display and input devices (touch screen strongly recommended, and hey John Freund Racing has a really great 7" display that works with this!). It is up to the user to supply these.
It does not provide amplified sound. Output is a 3.5mm stereo jack you'll need to feed to your amplified sound system (i.e. 4 or 5 channel amplifier). The software does provide volume control but no balance/fade controls, so you'll need to also manage those through your system (usually via gain dials on your amplifier). This is left as an exercise to the customer as I don't have a car stereo to play with in my race car. I think it's as simple as getting a 3.5mm to RCA splitter for most amplifiers.
What this includes:
USB Sound Card - for microphone input and 3.5mm sound output to your sound system
USB 2.0 Hub- expands port capacity of your Pi to accomodate all the USB devices needed for this upgrade
USB Bluetooth dongle - can't use the built-in bluetooth on the Pi as it doesn't support the necessary bluetooth profiles
Microphone - needed for Android Auto for phone calls and Google Assistant, long wire so you can place it anywhere though mounting solution is up to you.
Microphone mounting clip - with 3M doublesided tape for attaching the mic wherever you like, either on your dash or hidden. I 3D print this, you won't get this if you order the components yourself.
Heat Sinks and Fan - Adding OpenAuto Pro on top of the existing system adds significant system load necessitating heat sinks and a fan to maintain proper operating temperatures, especially when running inside a car. The PiLink case is redesigned to include fan mounting provisions. Requires splicing the fan into the 5V power/gnd from the power management board and surgery on the Pi board to clear the airflow path by removing the unused DSI connector.
OpenAuto Pro License - Currently building with OpenAuto Pro v9.1. This is the software that provides the Android Auto functionality. Note any and all support for OpenAuto will be provided by the developer Blue Wave Studio and not John Freund Racing. Read about the software here: https://bluewavestudio.io/index.php/bluewave-shop/openauto-pro-detail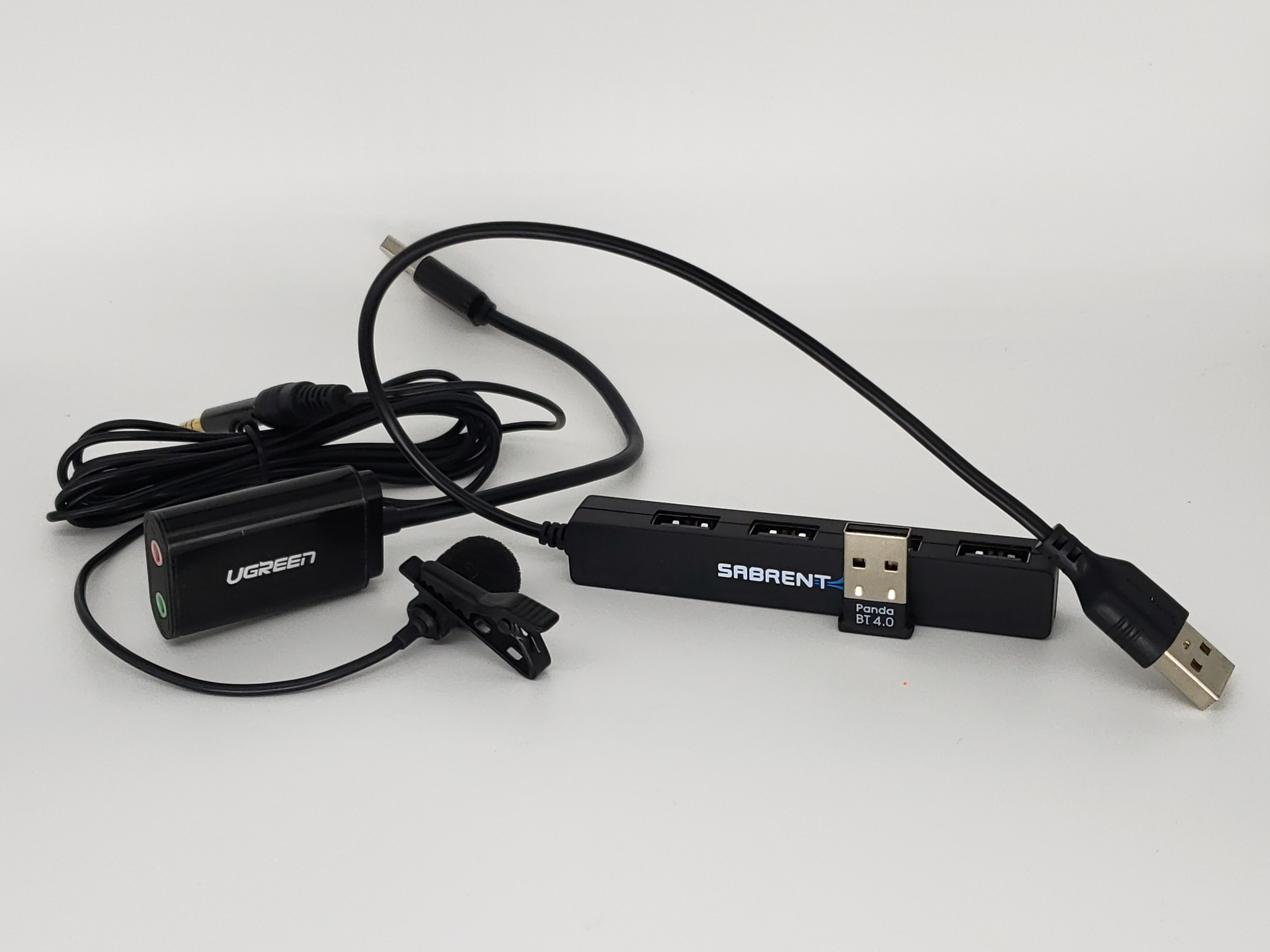 I'm not really making any money of this. Here's the breakdown of this upgrade price:
- My price for the hardware
- My price for the software license
- $20 fee to install and test this software (if I'm building the device with a PiLink purchase)
In fact, if you'd like to just purchase the components yourself here are the links for the products:
If you do buy the components yourself, reach out to me and I can provide a link to a PiLink image containing the OpenAuto Pro software already integrated (trust me, it wasn't easy getting it to work) and instructions on how to assemble everything (you can't just pick random USB ports).
I just thought this was cool to have and since the core of the Android Auto software isn't mine, just the integration, I didn't feel right profiting off it.
Integration with ECMLink is fairly seamless. In OpenAuto Pro you simply go to the Applications menu and select ECMLink to display and work with ECMLink. To return to OpenAuto Pro you click the "autoapp" section of the task bar. OpenAuto remains running in the background while working with ECMLink.
Options:
7" 1920x1200 7" Touch Display - Official John Freund Racing display. This is the only touch display I've tested with this system. Though I have no worries other displays will work, this is the only one that is guaranteed to work out of the box with PiLink + Android Auto. Other displays may require some configuration and puzzling out settings, and while I'm willing to assist with that wouldn't you rather save yourself the time and hassle and use something high quality that is known to work well? Bonus! $10 discount on the regular purchase price of the display if bought with this upgrade.
Just the hardware/license - $10 off if you want to just order the hardware and license (basically removing my setup/testing fee)
NOTE! This product is MADE TO ORDER. I do not keep inventory, so I will need to order all these components after you place your order. Please be patient. This means I am subject to current parts availability though I will communicate any delays with you.
Warranty:
1 year warranty against defects in workmanship and materials under normal use and conditions. Does not cover anything regarding OpenAuto Pro. John Freund Racing LLC agrees, at its option during the warranty period, to repair any defect in material or workmanship or to furnish a repaired or refurbished product of equal value in exchange without charge (except for a fee for shipping, handling, packing, return postage, and insurance which will be incurred by the customer). Such repair or replacement is subject to verification of the defect or malfunction and proof of purchase.
Disclaimer:
Please read our Disclaimer here at https://jfracing.net/disclaime...